I promise you that my toe felt just as bad as it looked. TERRIBLE! I had a major, ingrown toenail that was severely aggravated by my constant use of my hunting boots.
Of course, I tried to treat it myself rather than take time to go to the doctor. That backfired on me. It became unbearable and infected. So, I went to the podiatrist.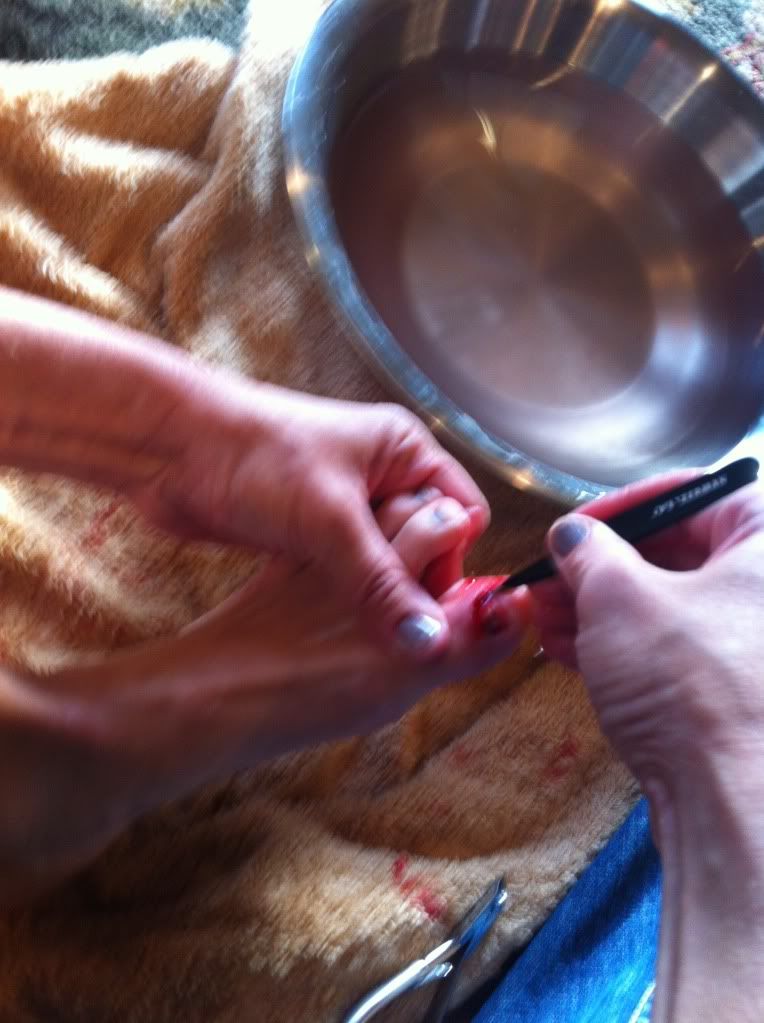 He mistakenly said, "WOW, you did a great job removing your nail. I could have never removed my own nail if it were this bad". The picture below is of me after I got two shots in my big toe. I was waiting to make sure that it was all clear of ingrown nail. Ouch!
All good! All bandaged up and walking out of the doctor's office. But, boy did it throb about an hour later! Wow, I have a new level of empathy for Judson and Ally and their toe problems!