Let me start out by saying we had a lot of "firsts" on this little weekend escapade. I will refer to them as Vegas Virgins! I do believe that the next Hangover movie could be based on our weekend in Sin City! It would definitely be a blockbuster!
*FIRSTS* First time Lori and Eric had been to Vegas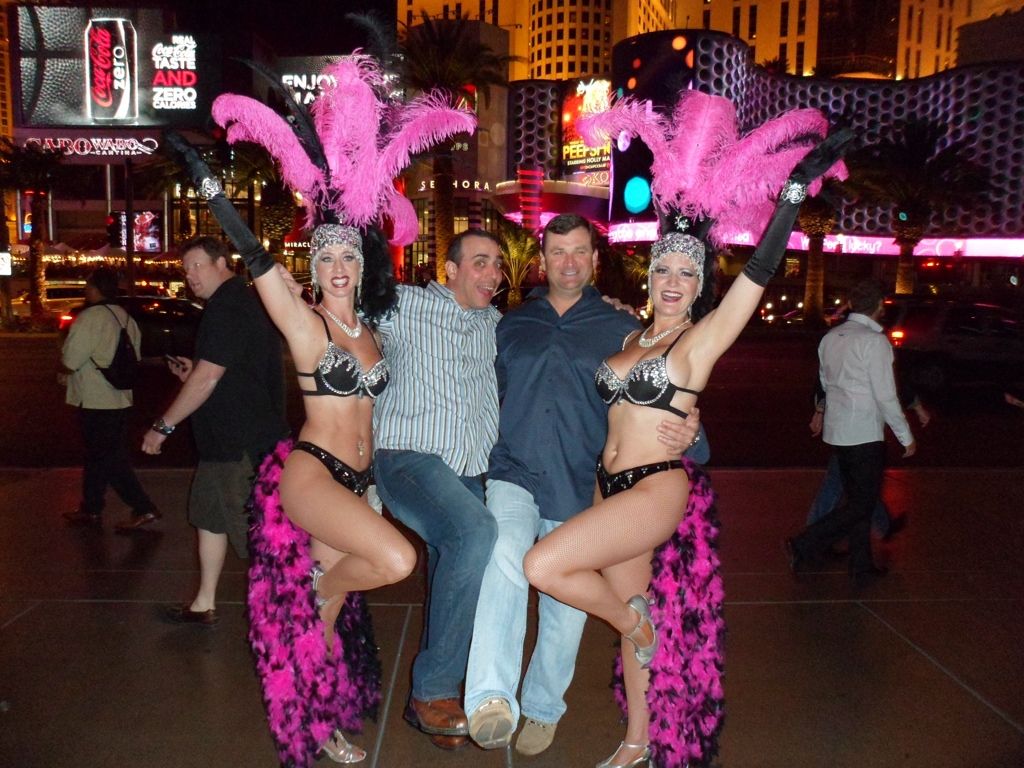 As you can tell from the picture above, we came in just a little too HOT on Friday night! Know how I know that??? One of the men is missing on Friday night on the way to dinner....John Bradley Williams! Never fear, he and Kerry made it with a small delay! We hit the
pool
hard
on Friday and I think Brad had a little jet lag!
*FIRSTS* First time Kerry and Brad had been to a European pool together
While we were waiting on dinner reservations and Brad to take a 5 o'clock nap, the four of us had a drink at
Hyde at the Bellagio
. Eric offered to buy the four of us a drink while we waited. He almost pooped his pants when he got the check.
*FIRSTS* First time Eric paid $60 bucks for 4 cocktails...actually 2 beers, a water, and 1 double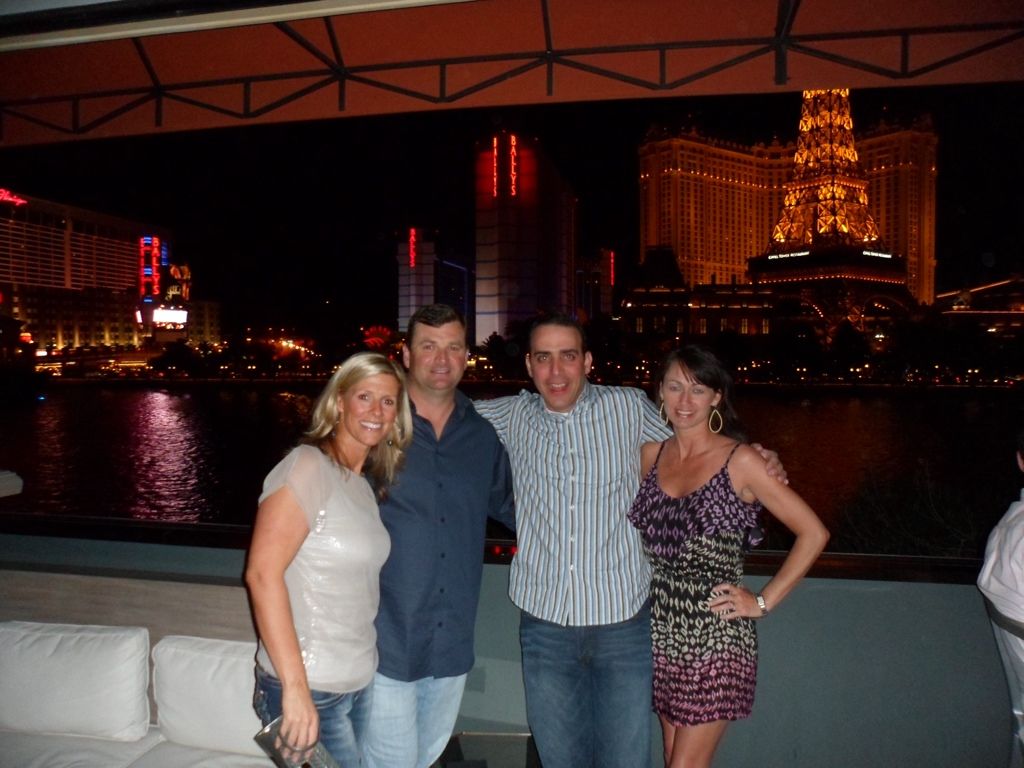 After we took this picture, we walked over to the
Cosmopolitan Las Vegas
where we had dinner reservations at
STK
. It was the absolute BEST steak I have EVER had in my entire life! Then we hopped in our limo and rode around Vegas and saw lots of famous photo spots...the
Pawn Shop
, the Famous Vegas Sign seen below,
Fremont Street
, etc. we turned in early the first night so that we would be bright eyed and bushy tailed for the rest of the weekend's events!
*FIRSTS* The first time Lori and Eric had ever ridden in a limo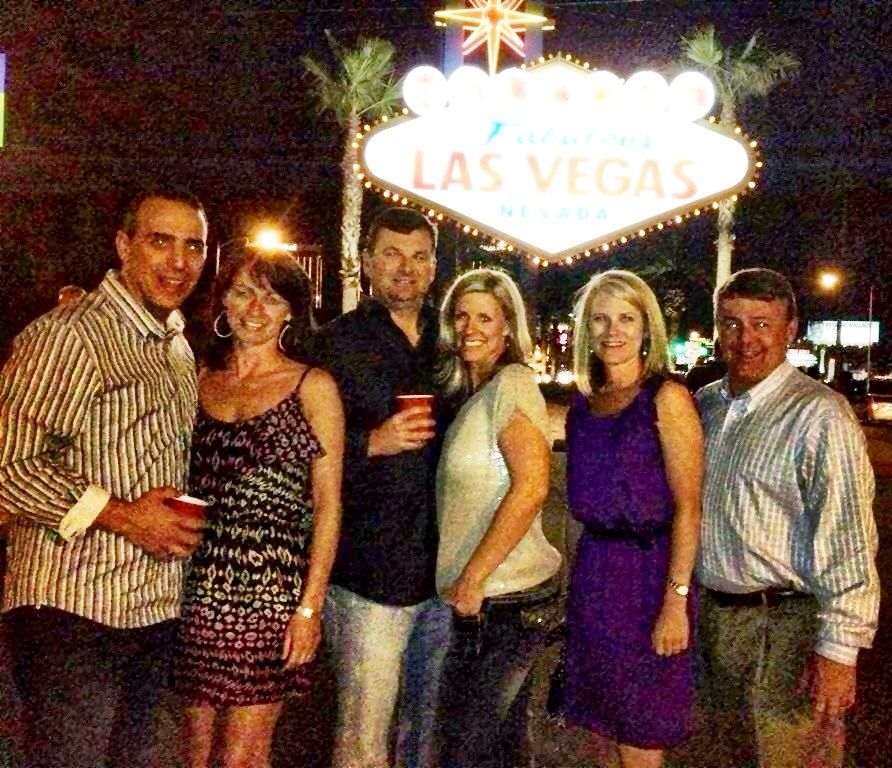 Saturday we hit the ground running! We went to the
Wet Republic
pool at the
MGM Grand
. It was THE PLACE TO BE ON SATURDAY! We had reservations, of course, thanks to our travel planner, my awesome husband, Judson. I must say that he did not leave one tiny detail unplanned! Except...he hit it a little hard at the pool on Saturday. He tried to get his money's worth and I guess he did....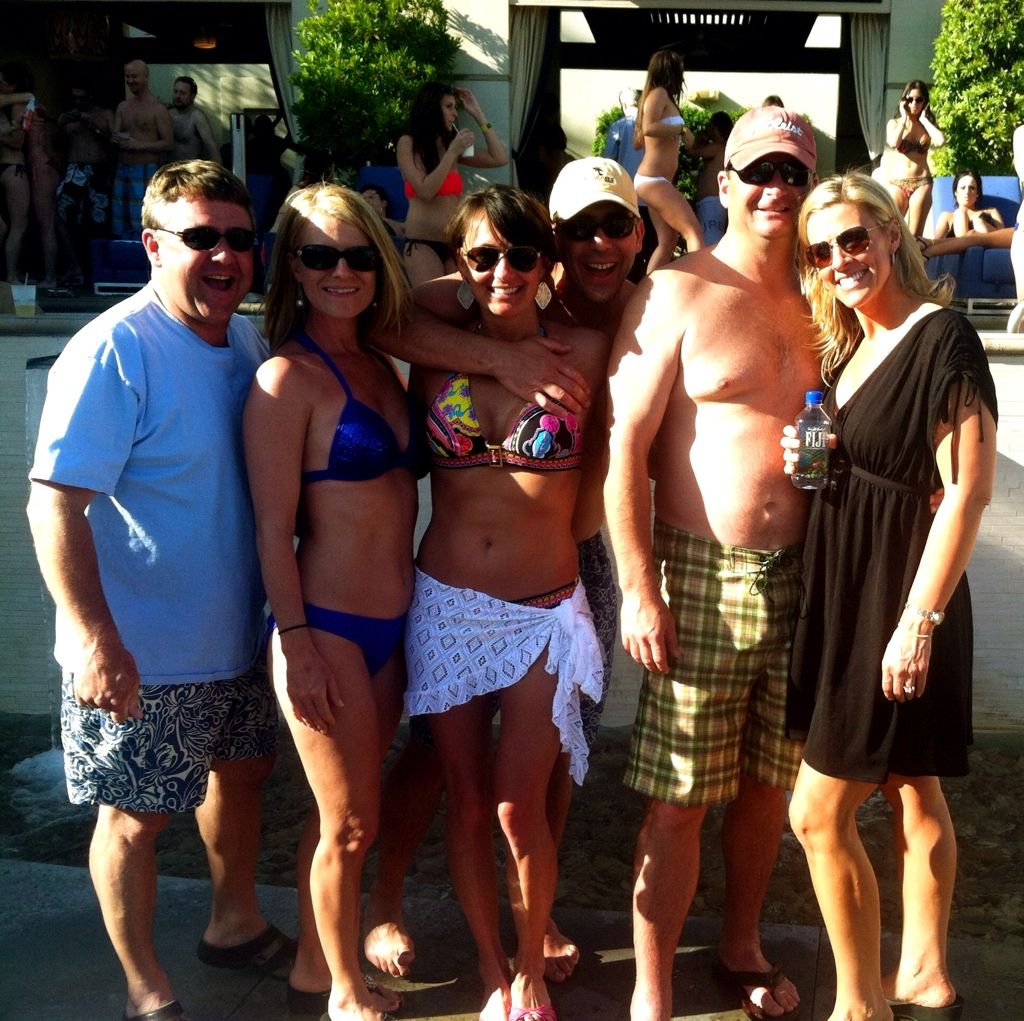 The girls soaking in the Sun at the pool.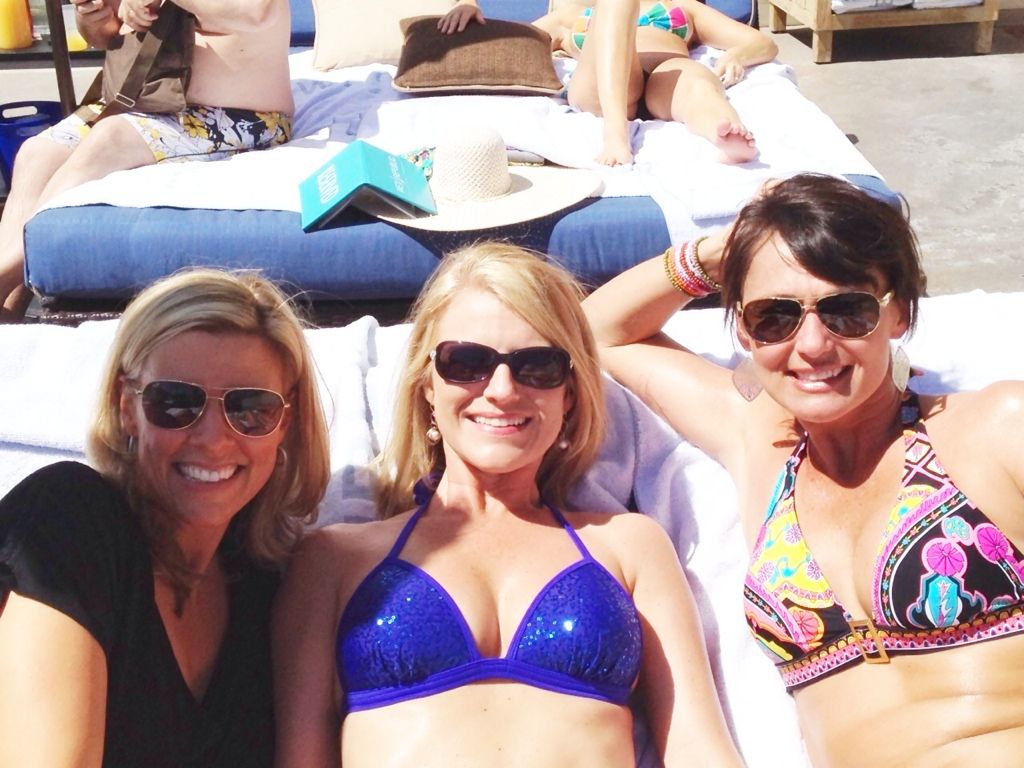 *FIRSTS* There were a lot of firsts between the pool picture and the Dr Pepper party picture below.
Unfortunately due to my PG blog ratings, I cannot posts them. Just know that most of them pertained to my husband who has been to Vegas MANY times before...go figure! The picture below is of us at the AWESOME concert that Dr Pepper sponsored the night before the ACM's. Even though Judson showed up late, it was unbelievable! We were up front...the FRONT ROW...all night! It was the best!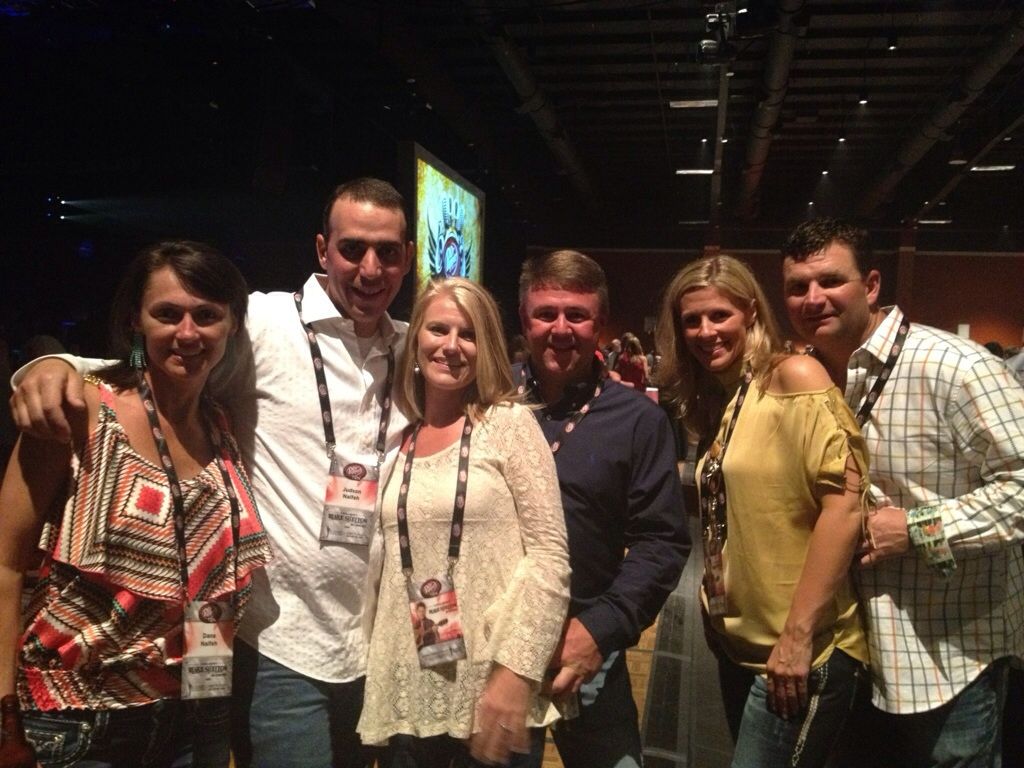 Blake Shelton performs!
Sunday, the
ACM Awards Show
...it was incredible! We, the group being led by the one and only, Dana (yes, that's me), managed our way to the floor again. We were seat fillers and had the best experience you could ask for at an awards show.
*FIRSTS* First time Williams and Regis' attended an awards show.
*FIRSTS* First time Williams and Regis' were seat fillers.
*FIRSTS* First time Williams and Regis' were VIPs for the night simply by following there friend Dana's lead.
*FIRSTS* First time Williams and Regis' threw 20s for seats, drinks,tables,rides,photo ops, etc.
This was the photo taken at the beginning of the night! You cannot tell from the picture but I do believe that Judson was in desperate need of intravenous fluids. Had we known about the
Hangover Heaven Bus
at the time, then we definitely would have dropped Judson off for a bag or two of fluids. Just saying.
*FIRSTS* First time Judson was a Vegas Virgin in many senses of the word. WOW!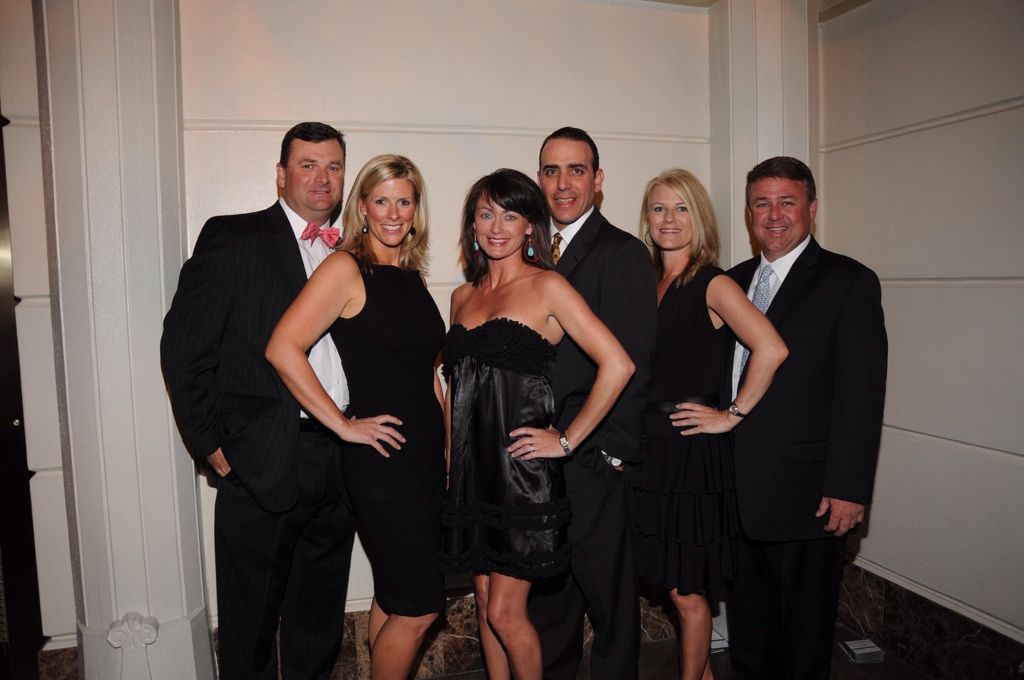 This was our photo taken at the end of the night! We didn't have a real camera, just cell phones. Probably not a bad thing...
Can you guess which one is Judson, Brad and Eric???
If you would like further details of this trip, you will have to go to Vegas to find out. It stayed there!