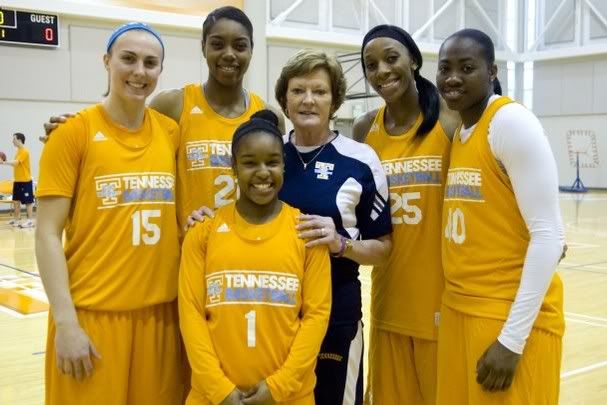 Tennessee seniors, from left, Alicia Manning, Vicki Baugh, Briana Bass, Glory Johnson, and Shekinna Stricklen are pictured with coach Pat Summitt on Wednesday at Pratt Pavillion.
Click on this
Article
link to read how AWESOME Alicia did in today's game! She was a rebounding fool, a high scorer and made lots of assists! She definitely went out with a bang and played one of her best games. Way to go Alicia- we love you!
Glory Johnson also had a great game today! She and Alicia made us proud. We couldn't help but wonder if today was Coach Summitt's last game as the coach
at Thompson Boling Arena.
Let's hope not!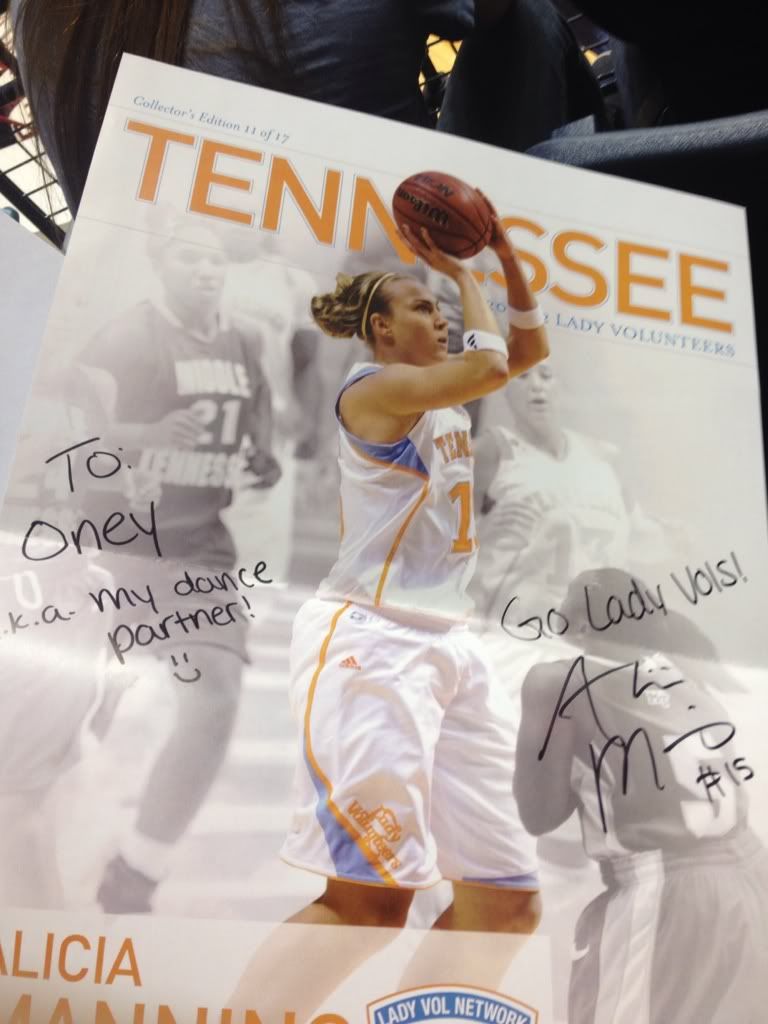 Look at the poster that Alicia sent to Oney last week. Sara Howard our sweet, sweet friend brought it to him at the Ole Miss game in Oxford. Good, good people! By the way, Sarah, (if you are reading this) Coleman was a t.v. hog today...he was all over the screen but we never saw you?!?!
I can't remember if I have posted these on here before or not...this was from Morgan's wedding this Summer. Oney and Alicia were dance partners! It was love at first sight:-)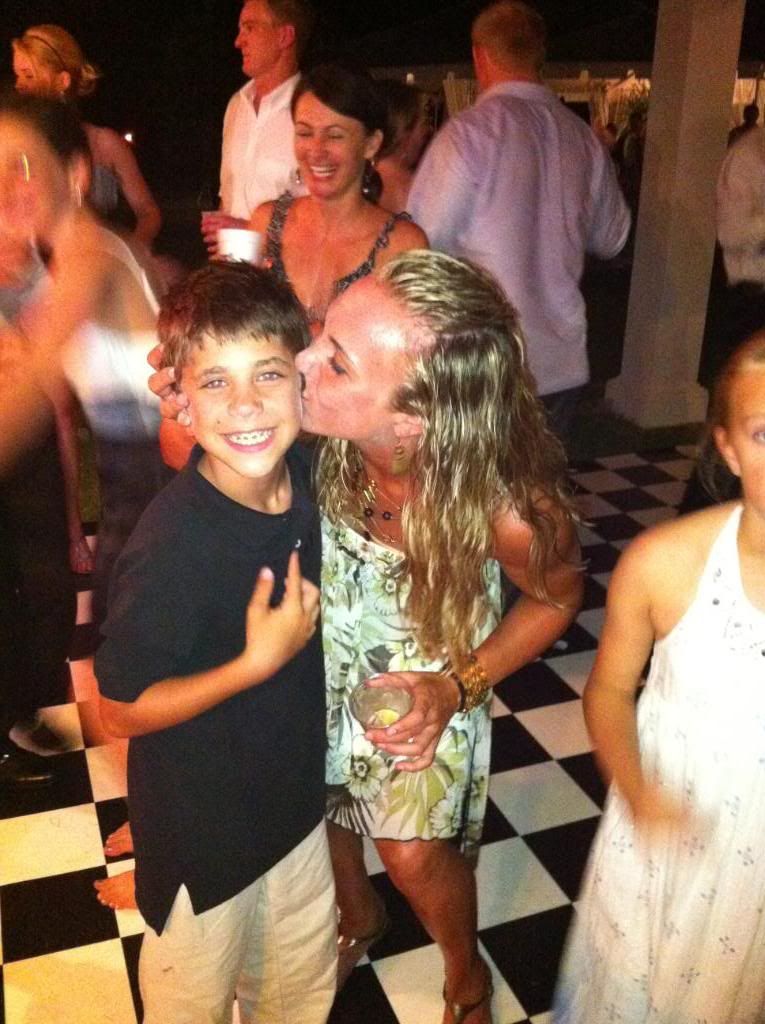 Looking forward to the SEC tourney this weekend in Nashville!